Lexus Teases Long-Range EV Ahead of Tokyo Motor Show Debut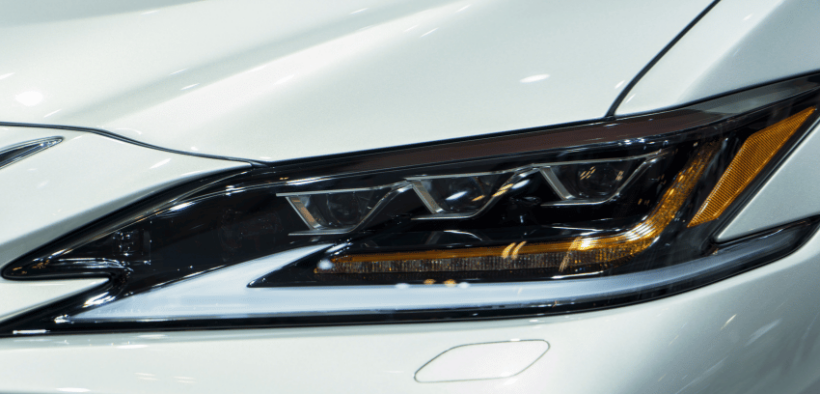 Lexus has given enthusiasts a glimpse of its forthcoming EV concept, set to debut at the upcoming Tokyo Motor Show. This cutting-edge concept boasts an impressive range of 800 kilometers on a single charge, showcasing Lexus' commitment to electrification.
Key Details:
Low-Slung Fastback Design:


The new EV concept sports a sleek, low-slung fastback look, hinting at Lexus' vision for future electric vehicles.

Expected Release by 2026:


The production model, slated for release in 2026, could potentially compete with formidable rivals such as the Hyundai Ioniq 6 and BMW i4.
Revolutionary Concept Details:
Lexus envisions the concept as a revolutionary breakthrough in vehicle body structure, production methodology, and software platform. This marks the initial step in Lexus' ambitious plan to electrify its entire lineup by 2035, aligning with the evolving landscape of automotive technology.
Battery Technology and Range:
Powered by Toyota's innovative lithium-ion battery technology, shared with Lexus, the concept promises an extended range of approximately 800 kilometers on a single charge. This cutting-edge battery chemistry allows for more compact battery packs, facilitating sleeker designs, enhanced aerodynamics, and spacious interiors.
Toyota's 'High Performance' solid-state battery option is also on the horizon, boasting a remarkable claimed range exceeding 1,000 kilometers. While Lexus has not confirmed plans for a production model matching this figure, it suggests the technology will feature in the production version of its Electrified Sport supercar concept.
Innovative Production Approach:
Lexus will also unveil a groundbreaking approach to car construction at the Japan Mobility Show. Drawing from Toyota's blueprint, this method integrates propulsion, suspension, and steering systems into space-efficient units, emphasizing quintessential Lexus traits. The preview image reveals updated headlight designs, rear-view cameras replacing traditional wing mirrors, and an assertive front profile possibly inspired by the iconic Lexus LFA supercar. This design is expected to undergo further refinement for the production model.
Lexus in India:
Lexus offers a diverse range of vehicles in the Indian market, including crossovers, SUVs, and the luxury MPV LM, based on the Toyota Vellfire. While the all-electric RZ SUV is not available in India, customers can choose from an array of plug-in hybrid vehicles, showcasing Lexus' commitment to sustainable mobility in the region.